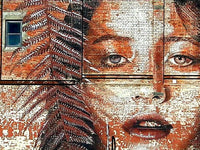 New Zealand 2024
Our 3rd favourite nation to tour Is just 'Across The Ditch'. As the quinessential do-it-yourself nation, no one needs A Tour To New Zealand, which is why we offer Match Tickets ONLY in Feb-Mar 2024. Book now before we sell out!
New zealand 2024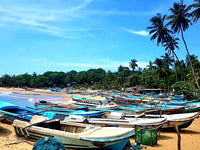 Sri Lanka 2025
In Feb 2025 we're back in our favourite nation to follow cricket. With just 2 tests, it will be first in for first ball! Pre-book for just A$1 to join us in spectacular Sri Lanka.
Sri Lanka 2025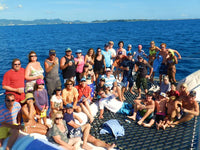 West Indies 2025
In June - July 2025 we celebrate 30 Years of following Australian Cricket. Six glorious weeks in alluring Barbados, St Kitts, Antigua, St Maarten, Grenada, St Lucia, & more.
west indies 2025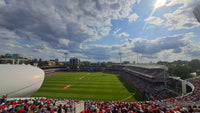 UK Ashes 2027
After an epic 2023 series that could have gone either way we're ready for a repeat in 2027. Birmingham, Lord's, Nottingham, Southampton, and The Oval await.
Book Now For Just A$1
List Of Test Cricket Grounds
Since the first test at the Melbourne Cricket Ground in 1877, there have been 121 Test Cricket Grounds in 22 countries.
This is The Full List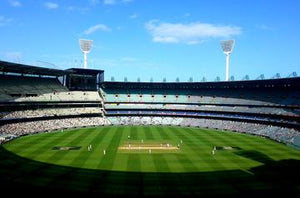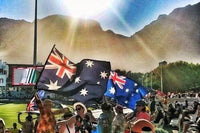 South Africa 2026
Disappointingly, we won't tour amazing Newlands (pictured, though that view is no-more!) for Test Cricket until Oct 2026, 8.5 years since our last tour. #Ordinary
Tour South Africa 2026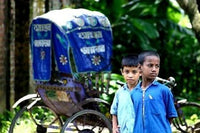 Bangladesh 2028
The postponed 2020 tour of Bangladesh will not happen, and neither will 2024. After Bangers tours Australia in March 2027, our earliest guess to tour 'Bewdiful Bangers' is March 2028. #Ordinary
Tour 'Bewdiful Bangladesh'
genuine Feedback from Awesome People
From the moment you greeted us at St Vincent airport your attention to detail showed that you not only do lots of preparation, you use your many years of unique knowledge & experience to ensure we were well looked after.

Colin & Debbie U'Ren - First Cricket Tour West Indies 2012
I have made many life long friends from touring with 'The Flag' and sincerely thank Luke for his leadership and friendship and I fully intend to travel with Luke in the future.

Kenneth Bowden - First Cricket Tour West Indies 1995
I've travelled India, Caribbean, Sri Lanka, and South Africa and I will endeavour to travel to many more cricketing nations as possible. Meeting like minded people and having a ball has made me return again and again.

Kim O'Neill - First Cricket Tour India 2004
I just want to thank again for the wonderful time we have had in St Lucia. The catamaran tour was brilliant. We really appreciate your help and making us feel part of the group. Please say hi and goodbye to everyone. Ray and I really wanted to do so in person, but time got away! 

Andrea Darke - First Cricket Tour India 2004
I just want to thank you again for the most fantastic time I had on your "Jumbo Jolly" tour of Sri Lanka. From the moment you picked me up at 2.20am with what would turn out to be the coldest Lion Lager in Sri Lanka, till I finished my tour after the Galle Test, I have never laughed, sweated, laughed, drank and sweated again with so many fantastic people.

Neil Linklater - First Cricket Tour Sri Lanka 2011
As we travelled across Sri Lanka with as many as 80 Flaggers, it was always a fun and friendly environment to be in with many Flaggers on their 2nd, 3rd, 4th or 5th trip. This in itself is a testament to Luke and the exceptional experience he provides.

Sandi & Cris King - First Cricket Tour West Indies 2008
We considered that tour (India) was extremely well organised with great accommodation and for a very reasonable price so we booked on the next tour to Sri Lanka. Again the hotels were perfect and sensational meals included. A great benefit of touring with Luke is the flexible schedule so everyone can design there own tour within other travel if desired.

Bernie O'Connor - First Cricket Tour India 2008
We found Luke on the web and started enquiring about tours to the West Indies. After that, every contact we had with Luke before and during the tour left us smiling or laughing. They are a great crew that set the tone right from the start. If you want to see international cricket with fellow cricket fans at a very reasonable price, we could not recommend The Flag more highly.

Emma Cross & Michael Snowden - First Experience 2008
My three 'Flag' experiences have been tremendous, the quality pre tour information has been first class - it tells you exactly what to expect with no surprises. The optional extras are first class and take account of the local culture - I've safaried, climbed ancient Forts, watched a beauty contest in a Shebang, been to a Zulu village and experienced the Townships of South Africa. The Flag experience is a friendly and quality operation. 

Paul McHugh - First Cricket Tour South Africa 2002